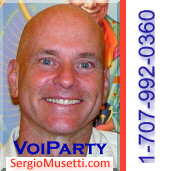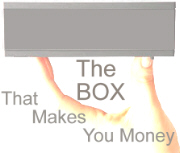 Get Paid Just For Being Plugged In!Generate Residual Income Automatically

Using Your Home Phone & Internet

Turn Your Existing Phone and Internet Service

into a lucrative Home Based Business.

VoiParty is the world's first international peer-to-peer IXC network. IXC or Inter-Exchange Communications is a multi-billion dollar monthly revenue stream generated on the wholesale side of the telecommunications industry. This passive income stream has never been offered as a home based business opportunity. Through our unique network architecture you can plug into this revenue stream by simply connecting your home telephone and internet to our VoiParty Connection device. This is a home based business opportunity unlike anything that has ever seen before. Just click on the presentation arrow to learn more.

With Voiparty you get paid just for plugging into our system and:

The chance to earn thousands in residual income

Membership rewards programs featuring cars, trips and cash bonuses

On-Line Training and Sales support via Webinar and conference call

FREE long distance calls for USA and Canada

FREE second line with all the usual premium features.

(see services for details)

FREE international calls to members & up to 70% off retail rates to nonmembers

How Does It Work?

But how can I make money just by joining you ask? Simple – By eliminating the long distance portion & premium features of your phone bill you will be saving $240 to $300 each and every year. VoiParty will give you these services for FREE because your device helps us generate revenue through Wholesale IXC.

The simplest way to explain how we generate income from IXC is this: What may be a FREE local call for you, is a long distance call for someone else. Voiparty uses our proprietary technology to capture and route non-member calls through the internet to your VoiParty connection – thereby turning your FREE local call into CASH. In the USA alone the cash flow from wholesale IXC is over $800 million per month.

Due to Least Cost Routing Industry standards our network will capture 10% to 15% of that every month. The best part is that 70% of our income will be paid to the members that make up the actual network. That means that you could get your share of $80 to $120 million dollars per month simply by plugging into our network and sharing this incredible opportunity with your friends and family. That's right - we will pay you a permanent residual passive income just for helping us grow the network.

Voiparty help Tel 800-314-9814

iTeleCenter
is an 800 Voicemail system, 24/7 Recorded Message Hotline, Virtual Phone System and a Fax Line all in one.


Unique Advantages to Join this Team:

1. You will get an FREE optimized extra web page with your contact information following these SEO features

2. Your site will be submitted to hundreds of search engines, indexes and directories through an automated software at NO COST

3. You will be included in Group Advertising where members will advertise your business when they promote theirs. FREE.

4. Upline help, support and training including generations of leads in minutes. FREE